Alexander Vlasov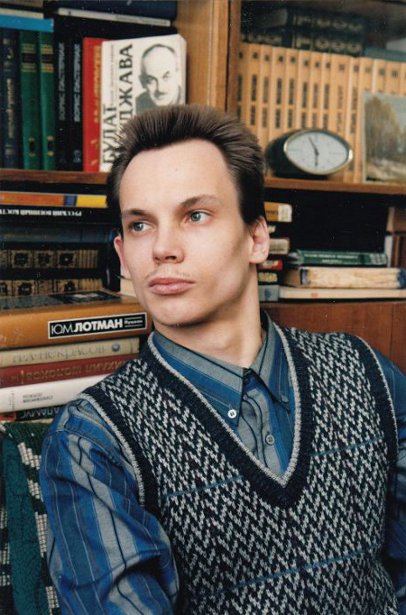 Shortly about myself
Literary scholar, candidate of philology.
I was born in Kostroma in 1974.
New publications
"…And the Spirit of God Was Moving over the Face of the Waters" (Sea Symbolism in Anton Chekhov's Story "The Duel")

The article analyzes the sea leitmotif in Anton Chekhov's story "The Duel". It reveals the symbolic connotation of the several marine images and associations. The initial episode of the first chapter of the story initiates the fateful/saving occasion's theme which is virtually destined to become the most important in "The Duel". The analysis of the final episode of chapter XVI, where the sea is mentioned in connection with the beginning of the storm, and the sea associations in chapter XVII clarify the true meaning of the "dueling" storyline. Special attention is paid to chapter XVIII which contains an extremely significant allusion conjugated with the sea image in the general contest of the Old Testament. The author comes to the conclusion that the sea in "The Duel" is spiritual force of nature. It is the embodiment of naturalness, a symbol of that unconditional truth with which different actions, words and thoughts of the story's personages are correlated.

The Dialectics of Miracle. On the Semantics of Movement in Nikolai Gogol's Novel "Dead Souls"

The article analyzes some aspects of the semantics of movement in Nikolai Gogol's novel "Dead Souls". It focuses on the dynamics and evolution of Chichikov's image. Special attention is paid to the lyrical digression about the "ptitsa-troika" that finalizes the first part of the novel.

"To follow alive tracks…" (Chronotope in Russian philosophical lyrical poetry: Tyutchev, Zabolotsky, Pasternak)

The article touches upon the issue of artistic time and space correlation in Russian philosophical lyrical poetry in the light of the M. Bakhtin's concept. Based on the chronotopic analysis of works by F. Tyutchev, N. Zabolotsky and B. Pasternak it explores specific forms of spatial and temporal localization of the subject in a lyrical poem.
Facebook:
www.facebook.com/alstvlasov
Twitter:
twitter.com/alstvlasov
Reddit:
www.reddit.com/user/asvlasov